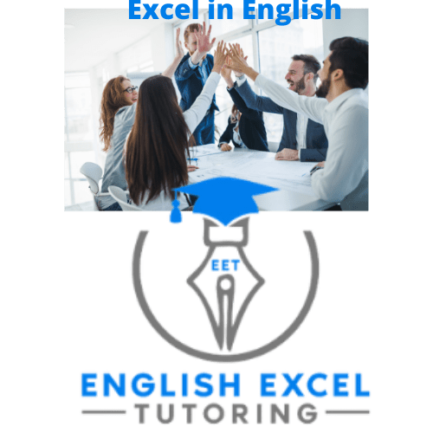 Get a Professional Online English Tutor for One to One Instruction
Success in English Language Learning!
     Welcome!  I'm Kevin, an academic English teacher of English as a Second Language for over twenty years at world-class universities.  If you want to improve your English then you've landed on the right page.  I'm a tutor who can help you progress where you may have felt stuck before.  In the first hour, we'll quickly find your strengths and weaknesses with our assessment and placement test.  Next, we will make an action plan for your success in English Excel Tutoring's private ZOOM video class meeting.  To remember what you learn in each class better, all English Excel Tutoring students will receive a digital lesson review and homework after each lesson.  Our interactive, online lessons suit any level of English language learner, so just choose a class and take your English to a higher level now!  
 60 minute online Zoom Meeting classes 

 60 minute online Zoom Meeting classes 
General Practitioner, M.D., May 16,2019
"Kevin is a passionate, charismatic and very enthusiastic teacher. I'm glad I've picked him up as my tutor."
IT Manager, February 11, 2019
"Kevin is a wonderful, experienced tutor with good learning sources. He is enthusiastic and loves talking with people. I enjoyed learning IELTS with him and actually made progress. I really appreciate the experience."
IT Manager, December 08, 2018
"Kevin met all my expectations as a professional teacher of English. He is mature and has a solid and consistent methodology in teaching the language. I immediately felt the usefulness of his lessons, and I am looking forward to having more classes with him."
University Student, October 23, 2018
"Kevin is a wonderful teacher. The lessons with him are useful, and I learn a lot new . He explained everything very clearly. And I like his approach."
Graduate Student, March 16, 2019
"Kevin helped me tp improve my writing skills for the IELTS exam. Kevin is a very good tutor and also very experienced particularly in writing. I would ask for his help again in other writing essay that I have for my school (I am a master student in ). He really provided me with very helpful writing strategies that help me not only in IELTS, but in my own essays. He is very generous with his time too. He always gives constructive critiques that help me improve and raised it step by step."